Who is C2K Upholstery?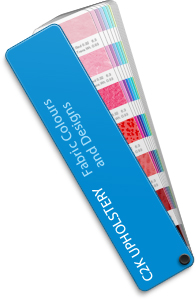 At C2K upholstery, we are a family run business and are proud to be a British manufacturer of furniture. We are a young dynamic and modern company with traditional values. Our mission is to create excellent quality bespoke seating and chairs to our customer specifications.
We design and manufacture an extensive range of beech wood framed sofas and chairs sourced locally with a 20 year guarantee on all our frames. All our furniture is designed and developed by our traditionally trained craftsmen amongst the West Yorkshire Mill town of Batley. Our extensive range of warm, colourful and vibrant fabrics enables our customers to personalise their choice of Sofas, Armchairs and seating arrangement with existing or new decor.
Rest Assured that when you buy from C2K, your product is a quality one, A 100% British Made product which will last for years to come.
What do you sell?
Our products range from new suites, sofas, chairs, designer headboards, pelmets and much more. Both traditional and contemporary styles can be catered for and made to high standards. We provide re-upholstering services for new and old furniture, sofas, chairs and Antiques items. A diverse palate of colours and a large range of materials give the perfect combination of traditional classics with modern durable materials. We provide a distinctive style to adorn any empty space creating a statement with a splash of colour and warmth to your home or business. We can provide you with fabrics including chenille's, real leather, flat weaves and velvets to crib 5 standards and to the highest specifications.